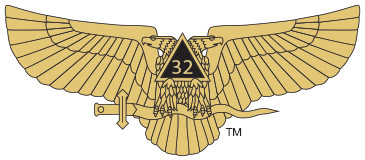 Greetings from your VMAP Committee. VMAP is the Valley Membership Achievement Project.  It is a program from the Supreme Council that our Valley is participating in.  The object of the Project is to improve the Membership Experience, this includes both current members, candidates going through the degrees, and prospective candidates.  You can find information about the program at http://scottishrite.org/vmap/  
We have a committee in San Jose that is working on implementing the Project.  We have sent out questionnaires to our most recent class, to find out how we can improve our Reunion and to see how they would like to get involved in the Valley.  We are working to assist in adding degrees to the reunion with the ultimate goal of delivering all 29 degrees.  We are working on developing a top line signer program that will include not only rewards for being a top line signer, but also responsibilities to those candidates you are vouching for.  We are looking at potential educational opportunities.  There are also other activities that we want to help bring to the Valley to improve it for everyone.
The next step in the process is to re-introduce the Lodge Ambassador program.  This program was originally developed by Chuck Cowden and put in place a number of years ago, but it eventually died out.  The roll of the Ambassador is to be the voice of the Scottish Rite within your blue lodge.  It's purpose is absolutely NOT to chicken hawk new Master Masons.  The Ambassador will work with the Master to bring in news of happenings in the Valley, invite members and non members to Valley events, be a resource to the lodge with respect to the Scottish Rite, possibly work to invite our Kilted 2nd degree team to deliver a 2nd degree on a candidate at the lodge, get a Scottish Rite Mason to bring in an educational offering to the lodge, or whatever else the Ambassador and the Master decide is appropriate.  To that end, we need to identify an Ambassador for each lodge that makes up our Valley.  If you are interested, please let either Chuck or me know, otherwise we will be searching out a qualified individual within each lodge.
Stay tuned for more information as we get the program up and running.
Gregg Hall
VMAP Chairman